21 September
Moscow, Rossiya Segodnya Press Service
Thammasat University has taken part in the SputnikPro online session, becoming the first Thai platform to join the project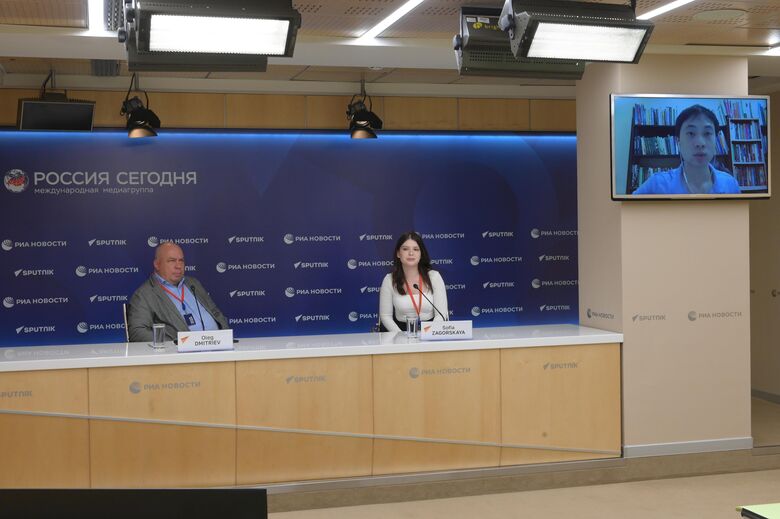 Rossiya Segodnya Media Group adviser Oleg Dmitriyev spoke with the students of Russian and Eurasian Studies, Faculty of Liberal Arts. He told the audience about the main trends of the Russian and global media markets, the biggest differences between international broadcasting and newsmaking for a national audience, and spoke in detail on the issue of fake news and its impact on the media today.
"It is always good to talk about the Russian realities with those people abroad who are not only interested in Russia, but also speak fluent Russian with a nearly perfect pronunciation," Oleg Dmitriyev noted after the meeting.
"I really enjoyed the event. It helped us gain an insight into the work of the Russian media and learn skills that will help students and graduates in their future careers," said Parit Aroonoast, Lecturer of the Russian Studies Program, Thammasat University.
Thammasat University is a public university located in Bangkok, Thailand. The university has 19 faculties and 5 institutes that offer training in a broad area of humanities and engineering subjects. The university has over 50,000 students.
SputnikPro is a project by the Sputnik international news agency and radio for journalists, students, press service employees and media managers designed to exchange expertise and develop professional ties with foreign colleagues. The project modules are hosted by Sputnik media managers and other renowned Russian experts. The sessions focus on various aspects of journalism, including production of multimedia content, working with social networks, building traffic to news websites, and much more. Since March 2018, more than 10,000 people from over 80 countries have taken part in SputnikPro workshops.