04 July
Moscow, Rossiya Segodnya Press Service
A special session of SputnikPro "Russia and Africa: Consistent, Changing, New" is being held at the headquarters of the International News Agency and Radio Sputnik for young journalists from the continent.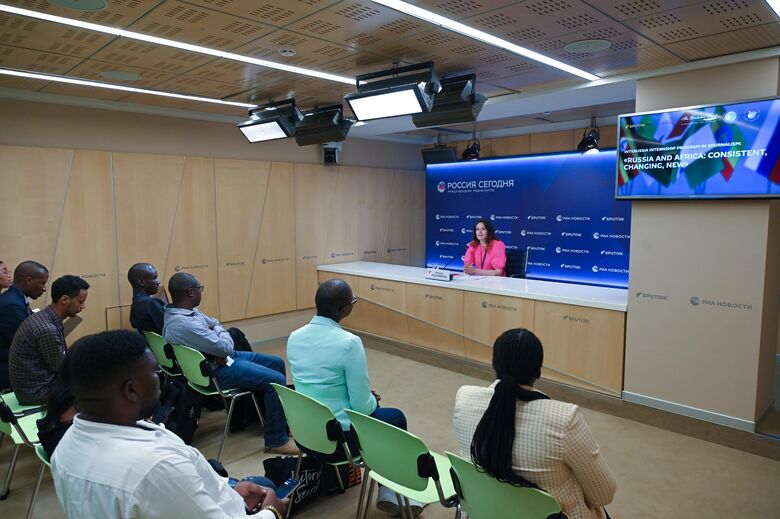 The project is implemented jointly with The Alexander Gorchakov Public Diplomacy Support Fund and Rossotrudnichestvo under the InteRussia program and opens a series of trainings for foreign journalists in 2023.
The summer session is attended by 10 representatives of leading mass media from countries of the African continent, including Radio Africa Group media group (Kenya), news agency ENA (Ethiopia), news agency APS (Senegal), the newspaper Forum des As (Democratic Republic of Congo), South African public broadcaster SABC (South Africa) and others.
During the month, young media professionals will attend master classes given by leading Sputnik experts, take part in specialized events held by partners, meet with speakers in the leading socio-political and technological areas of Moscow and St. Petersburg, get acquainted with the cultural attractions of the two capitals. Journalists will also participate in the Second Summit, Economic and Humanitarian Forum Russia-Africa, which will be held in St. Petersburg on July 27-28.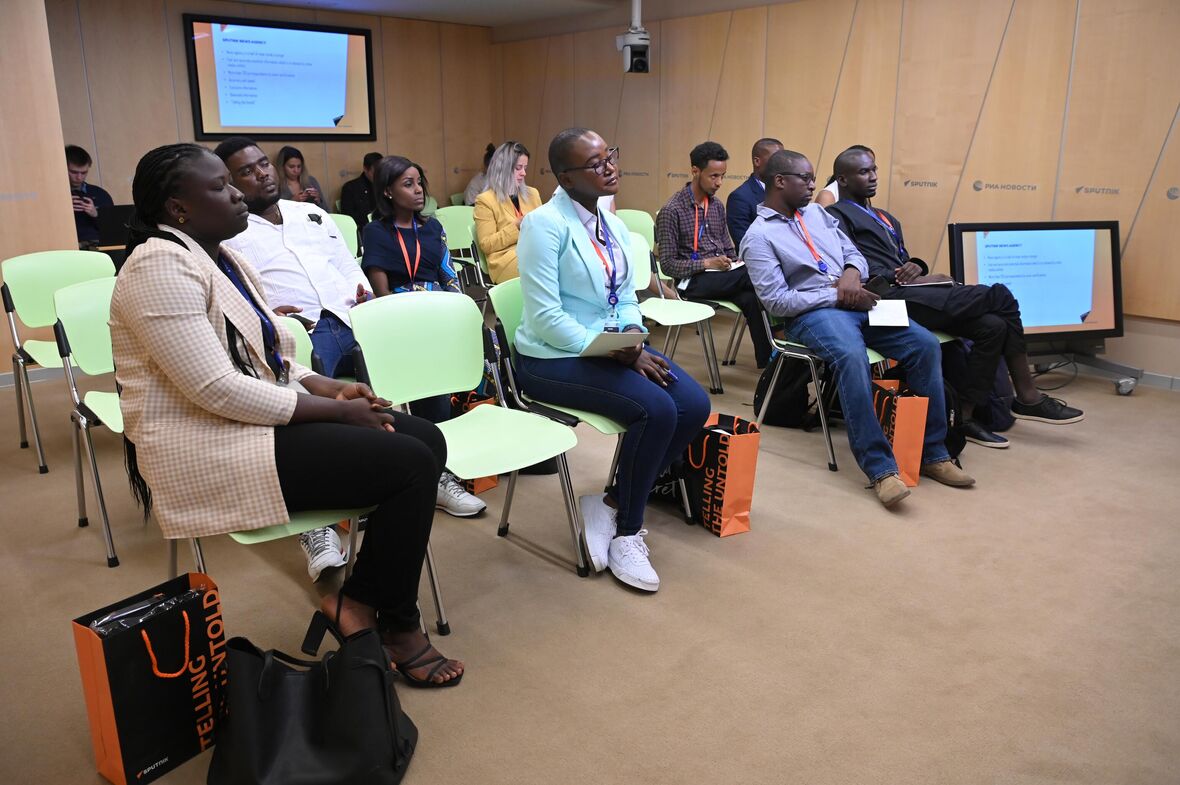 The participants have already shared their impressions of the program and their stay in Russia:
"I'm so thrilled to have been integrated to the programme, this is an opportunity to learn, relearn and unlearn the journalistic approach for different counties and colleagues. The theme "Russia and Africa: Consistent, Changing, New" is something I am fully invested in, and would like to see what lies ahead for the future of journalism," said Manny Anyango of Kenya's Radio Africa Group Media Group.
"As for the program, I love it and I would even like to come back next time. I especially love the fact that I get to discover new things and learn a new way of doing things. Today was the first day with the fatigue from the flight. I was a little too exhausted, but after a good night's sleep, I am excited to see what tomorrow has in store for me. I also like the fact that the program is structured, and the team is always ready to help if needed," added Radio Congo employee Elenga Le Prince.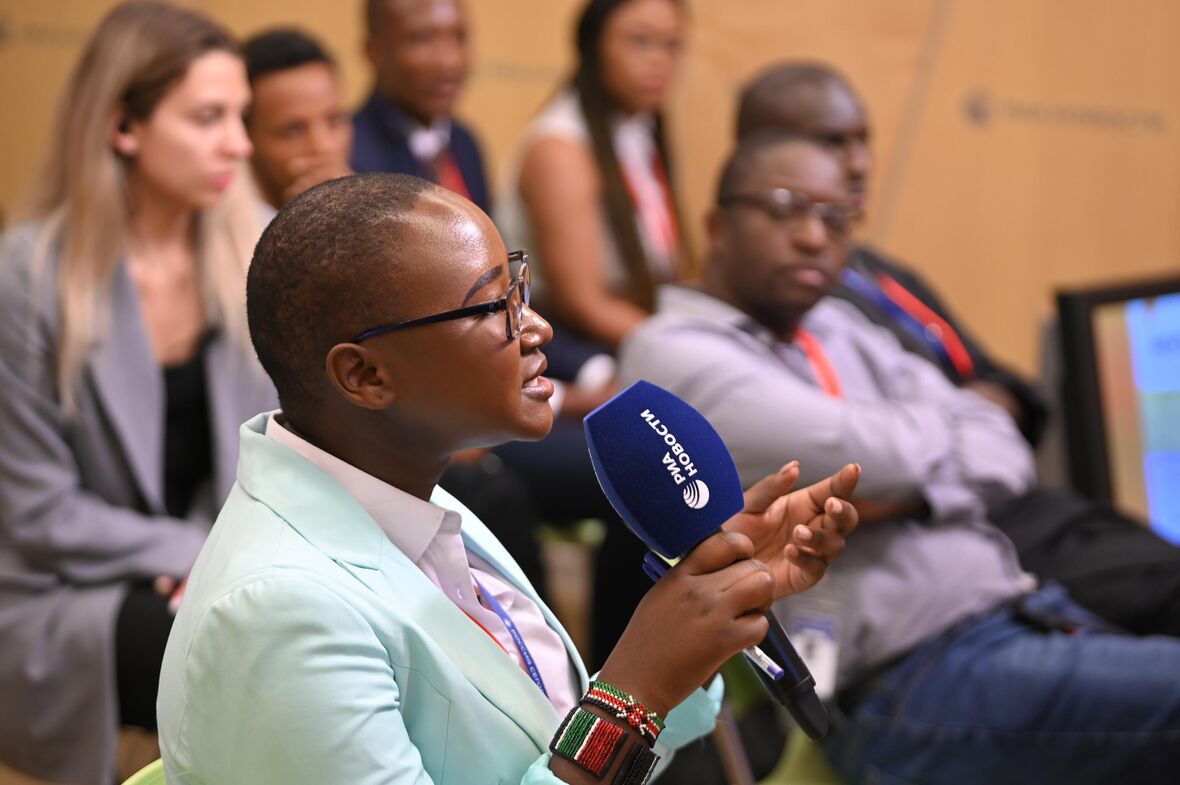 Zinziswa Mani, SABC's journalist, said the internship will be a platform for cultural and informational exchange. "My first day of the InteRussia fellowship program has been nothing short of amazing. I particularly enjoyed the opening ceremony as it set a ton for me of what the program should be about. It also set the agenda of what we can look forward to so I'm really excited about everything that's gonna happen in the coming month and what we will be able to learn, I'm very optimistic and can see we are gonna learn so much from this program and I'm truly grateful for it," she noted.
"I´m honestly looking at the fact that the program itself allows us to have an insight of Russia, to understand Russia from the Russian perspective which is a once in a lifetime experience because we really never understand what Russia is. So, this project gives me really good basis of maintaining objectivity in my reports and I honestly support cultural exchange, and this cause a long way to creating cooperation between Africa and Russia. I´m looking forward to more learning, getting new skills, exchanging the experience, and having discussions on different topics," said Tegobo Mokoto of Botswana's GABZ FM radio station.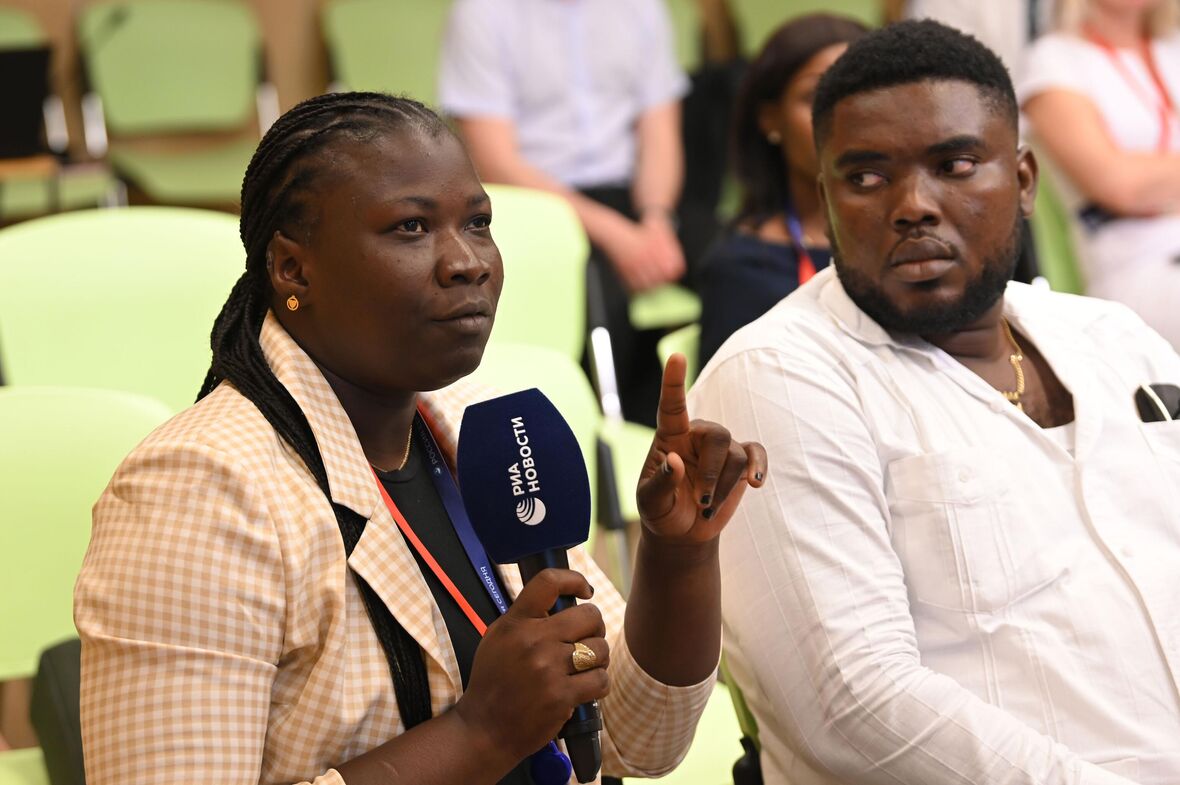 InteRussia is a unique chance to learn first-hand about the Russian agenda, to attend lectures and master classes by leading media agencies, to exchange experiences with colleagues from different countries, to attend events by partners in public diplomacy. The participants will have a busy four weeks, during which they will be able to visit the leading socio-political and technological platforms, partners' activities in public diplomacy and communicate with representatives of scientific and expert community.