15 June
Moscow, Rossiya Segodnya Press Service
Read the full list of 2023 nominees and see photos on the Russian and English website of the competition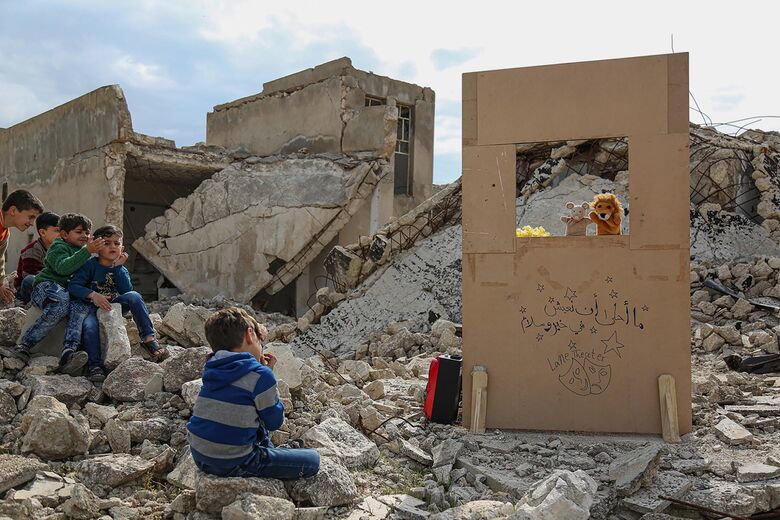 The short list for the 2023 Andrei Stenin International Press Photo Contest has been announced in Moscow. Read the full list of 2023 nominees and see photos on the Russian and English website of the competition.
As per tradition, the short list, compiled by the international jury of the contest, does not include categories and prize places: they will be announced together with the winner of the Grand Prix in September.
Every year, the geography of the shortlisted photojournalists expands. The year 2023 is no exception: photographers from Burundi, Bahrein and Bosnia and Herzegovina have made it to the short list for the first time. Overall, the list includes single photos and series of images by young photojournalists from 16 countries, including China, India, the United Kingdom, France, Russia, Greece, Egypt and others. The total number of submitted applications reviewed by the international jury in 2023 was 3,000 from 50 countries.
It's a very important and highly anticipated event, both for the participants and organizers of the contest. Every year, our international jury, the organizing committee and the entire team feel excited and nervous; we look forward to receiving the applications. Every year we hope that it will all go well, and I think that we keep raising the bar. Our contest has become a point of attraction on the world map and various photographers from numerous countries are striving to take part. Of course, we will wait for the next stages and plan to hold an exhibition and our usual international road show. But first of all, we will expect the announcement of the winners and the winner of the Grand Prix. At the moment, I invite everyone to the stenincontest.ru|stenincontest.com website to see the wonderful, amazing short list for 2023.
Curator of the Andrei Stenin Conest
Prize places of the nominees and the winner of the Grand Prix will be announced by the contest's organizing committee in early fall and will be published on the contest' website http://stenincontest.com. Plans call for launching the traditional round the world roadshow of the winners' photos before the yearend.
About the contest
The Andrei Stenin International Press Photo Contest, organized by Rossiya Segodnya under the patronage of the Commission of the Russian Federation for UNESCO, aims to support young photographers and draw public attention to the challenges of photojournalism today. It is a platform for young photographers – talented and sensitive individuals open to all things new – to highlight people and events near us.
General media partners: VGTRK (National State Television and Radio Broadcasting Company) (Russia), SMOTRIM online-platform (Russia), Rossiya-Kultura TV channel (Russia), Moskva-24 TV channel (Russia).
International media partners: Sputnik news agency and radio (International), RT TV channel and website (International), Independent Media (South Africa). ANA (South Africa), Shanghai United Media Group (SUMG) (China), China Daily (China), The Paper (China), Al Mayadeen (Lebanon).
Industry partners: Russian Union of Journalists (Russia), YOung JOurnalists (Russia),
Russian Photo (Russia), Photo-study.ru (Russia).