01 March
Kinshasa, Rossiya Segodnya Press Service
The exhibition tour of the 2022 Andrei Stenin Press Photo Contest winners' work made its second stop on the African continent after Pretoria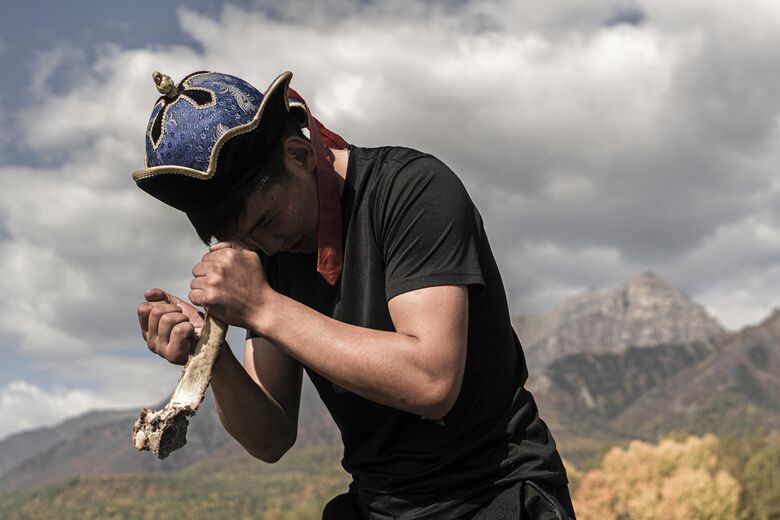 The exhibition tour of the 2022 Andrei Stenin Press Photo Contest winners' work made its second stop on the African continent after Pretoria.
The Free University of Kinshasa is the new exhibition venue for forty single photos and series of images by reporters from India, Iran, China, Russia, Guatemala, Bangladesh and other countries. The exhibition in Kinshasa will be open until March 7, and the entrance is free.
The opening ceremony of the exhibition was attended by Russian Ambassador to the Democratic Republic of the Congo Alexei Sentebov.
This is not our first year holding an exhibition of the winners of the Andrei Stenin International Press Photo Contest, and, as per tradition, our embassy will organize an opening ceremony on the campus of a main education partner of ours: the Free University of Kinshasa. It is a great honor for us to give young Congolese an opportunity to see the best photos taken by talented photojournalists who shed light on the most pressing and acute matters in today's world.
Russian Ambassador to the Democratic Republic of the Congo
Andrei Stenin Contest Curator Oksana Oleinik also congratulated everyone on the opening of the exhibition via a video streamed at the venue.
"Photojournalists from the African continent are among the most talented and active participants of the competition; they have won it many times and become its laureates. We hope that the interest of young African photographers in our contest will only grow, and the contest team wishes them new victories in it from the bottom of their hearts," she said.
The contest's traditional roadshow started in Moscow in October 2022. Prior to Kinshasa, the competition made stops in Pretoria (South Africa), Sharjah (UAE), New Delhi (India), and Envigado (Colombia). The contest organizers plan to hold exhibitions in other cities, including in the Middle East and Southeast Asia with the support of its international partners.
About the contest
The Andrei Stenin International Press Photo Contest, organized by Rossiya Segodnya under the patronage of the Commission of the Russian Federation for UNESCO, aims to support young photographers and draw public attention to the challenges of photojournalism today. It is a platform for young photographers – talented and sensitive individuals open to all things new – to highlight people and events near us.
General media partners: VGTRK (National State Television and Radio Broadcasting Company) (Russia), SMOTRIM online-platform (Russia), Rossiya-Kultura TV channel (Russia), Moskva-24 TV channel (Russia).
International media partners: Sputnik news agency and radio (International), RT TV channel and website (International), Independent Media (South Africa). ANA (South Africa), Shanghai United Media Group (SUMG) (China), China Daily (China), The Paper (China), Al Mayadeen (Lebanon).
Industry partners: Russian Union of Journalists (Russia), YOung JOurnalists (Russia),
Russian Photo (Russia), Photo-study.ru (Russia).