26 January
Moscow, Rossiya Segodnya Press Service
Experts from major global media outlets and award-winning photographers are among the judges of the ninth photo contest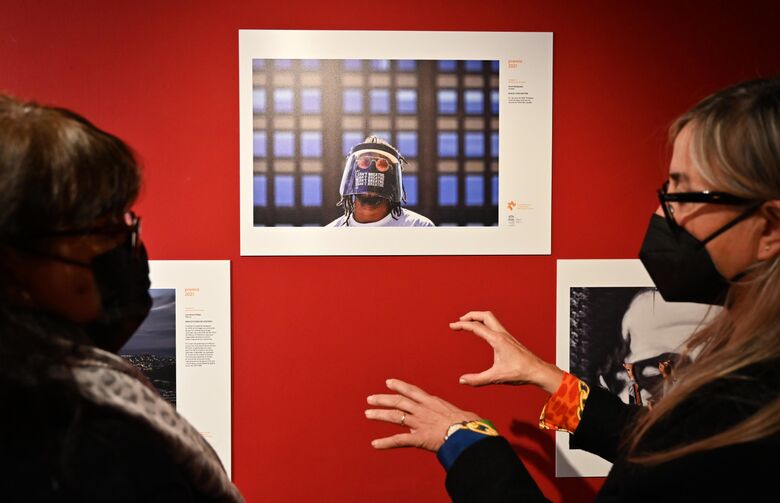 The international jury of this year's Andrei Stenin Contest for young photojournalists has been announced in Moscow. Experts from major global media outlets and award-winning photographers are among the judges of the ninth photo contest.
Foreign jury members include Lan Hongguang, Deputy Director of the Photography Department at China's Xinhua News Agency; Mehdi Bolourian, staff photographer at IRNA, the official news agency of Iran; Sefa Karacan, senior photojournalist at Turkey's Anadolu Agency; and Juan Cañete, an independent photographer from Argentina whose projects have been on display in galleries across Latin America and Europe.
Russia is represented by Pavel Volkov, a photojournalist at the Izvestia Multimedia Information Center and an instructor at the Department of Journalism of Lomonosov Moscow State University. Pavel is a multi-time winner of the Andrei Stenin Contest and a recipient of several prestigious Russian and international photography awards.
Lan Hongguang, Deputy Director of the Photography Department at Xinhua News Agency (China): "I am flattered to join the jury of The Andrei Stenin International Photo Contest. This year, young photojournalists continue to bring new perspectives and positive impacts to the industry, which I believe is the key to the development of the photography, and will bring more possibility. Therefore, I am happy to see that because of this contest, more young people would pick up their camera."
Mehdi Bolourian, staff photographer at IRNA (Iran): "I am very happy to be amoung the judges. I have been following the Andrei Stenin contest for many years, my freinds have been selected in different courses of the competition. The 2023 contest will be different from pereviouse years. After 3 years, the world has almost passed the Covid 19 and the has returned to normal days. I hope to see the new world after Covid 19 in this years pictures."
Sefa Karacan, senior photojournalist at Anadolu Agency (Turkey): "It is a great honor and happiness for me to be a jury in the competition. I am experiencing the excitement of being able to evaluate for a different and special one among the precious photos that will participate in the competition. I'm sure it will be a nice competition where strong eyes and fast fingers will compete. I believe The Andrei Stenin International Photo Contest in 2023 will be a visual feast where successful photojournalists around the world will compete fiercely with each other."
Juan Cañete, independent photographer (Argentina): "It is a great honor and prestige for me to be part of the jury of the Andrei Stenin Competition. The year 2022 was a year full of great political, social and sporting events that gave rise to a lot of photographic material. We are used to seeing fresh and outstanding photographs in this contest, I hope that this year there will also be beautiful works by emerging photographers from all over the world."
I have been participating in the Stenin contest since it was first established; I regularly submitted my works and won prizes. Now I can no longer participate due to my age, and I am quite nostalgic for those times. But I am delighted to join the project in a new capacity, as a jury member. I am interested to see a cross-section of modern young photographers' works – the topics they are covering, what is relevant to a young photographer today, and how they do it. I can't wait for the jury to get to work.
Photojournalist at the Izvestia Multimedia Information Center (Russia)
In 2023, professional photographers aged 18 to 33 will be able to submit their entries via the contest's website in Russian, English and Chinese.
The four contest categories remain the same: Top News, Sport, My Planet and Portrait. A Hero of Our Time. Contestants can submit single photographs and series, one entry in each format per category. Submissions will close at 23:59 Moscow time on February 28, 2023.
Winners of this year's contest will be awarded 125,000 rubles for first prize, 100,000 rubles for second prize and 75,000 rublesfor third prize in each category. The Grand Prix winner will receive 700,000 rubles.
The ninth Andrei Stenin Contest also continues the tradition of roadshows, or touring exhibitions of the winning photos across Russia and abroad. During the tour, young photojournalists will be able to showcase their works around the world and raise awareness of today's most pressing problems and challenges. Since the first contest in 2014, the roadshows have traveled to more than 40 cities in Europe, Asia, Latin America, Africa and the Middle East.
In 2022, the Andrei Stenin International Press Photo Contest was supported by major Russian and international media outlets, news agencies and the photography community. The pan-Arabist network Al Mayadeen TV and the International Committee of the Red Cross (ICRC) have become partners of several categories of the contest.
About the contest
The Andrei Stenin International Press Photo Contest, organized by Rossiya Segodnya under the patronage of the Commission of the Russian Federation for UNESCO, aims to support young photographers and draw public attention to the challenges of photojournalism today. It is a platform for young photographers – talented and sensitive individuals open to all things new – to highlight people and events near us.
General media partners: VGTRK (National State Television and Radio Broadcasting Company) (Russia), SMOTRIM online-platform (Russia), Rossiya-Kultura TV channel (Russia), Moskva-24 TV channel (Russia).
International media partners: Sputnik news agency and radio (International), RT TV channel and website (International), Independent Media (South Africa). ANA (South Africa), Shanghai United Media Group (SUMG) (China), China Daily (China), The Paper (China), Al Mayadeen (Lebanon).
Industry partners: Russian Union of Journalists (Russia), YOung JOurnalists (Russia),
Russian Photo (Russia), Photo-study.ru (Russia).