01 August
Moscow, Rossiya Segodnya Press Service
The World Sports Photography Awards announced the names of its 2022 winners, which include RIA Novosti photo correspondent Alexei Filippov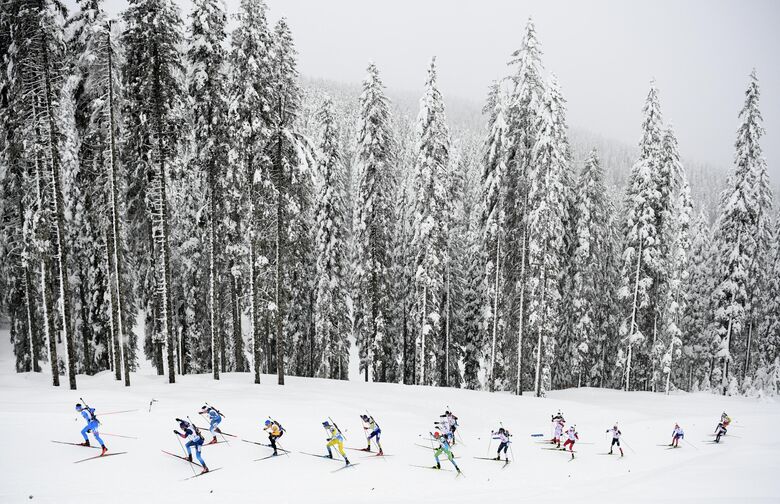 One of the leading global sports photo awards – the World Sports Photography Awards – announced the names of its 2022 winners, which include RIA Novosti photo correspondent Alexei Filippov.
Filippov's photo, which shows part of the mixed relay at the Biathlon World Championships in Pokljuka, Slovenia, in February of the past year, won the bronze prize in the Winter Sports category.
Two more of his dynamic shots – one of Russian Yevgeny Garanichev at the firing line during zeroing at the Biathlon World Championships in 2021 and the other of Sanne Wevers from the Netherlands performing at the finals of the European Artistic Gymnastics Championships in Basel in April 2021 – won honorable mention in the Winter Sports and Gymnastics categories, respectively.
Alexei Filippov is a winner of numerous Russian and international photo awards. In January 2019, he placed second in the AIPS awards, and in March 2020, the US National Press Photographers Association recognized him as the best sports photographer of the year.
The World Sports Photography Awards are prestigious awards for sports photography. The world's best photographers have taken part in this contest over the years. Its jury consists of the best international sports journalists and managers. In 2022, photographers from over 60 countries submitted about 7,000 photos to the contest.
The World Sports Photography Awards are intended for both professional sports photographers and amateurs specializing in sports, as well as sports photo agencies. Photos are accepted in 28 categories.