28 March
Moscow, Rossiya Segodnya Press Service
Rossiya Segodnya Media Group has launched a Chinese version of its corporate website rossiyasegodnya.com (https://jinrieluosi.cn/)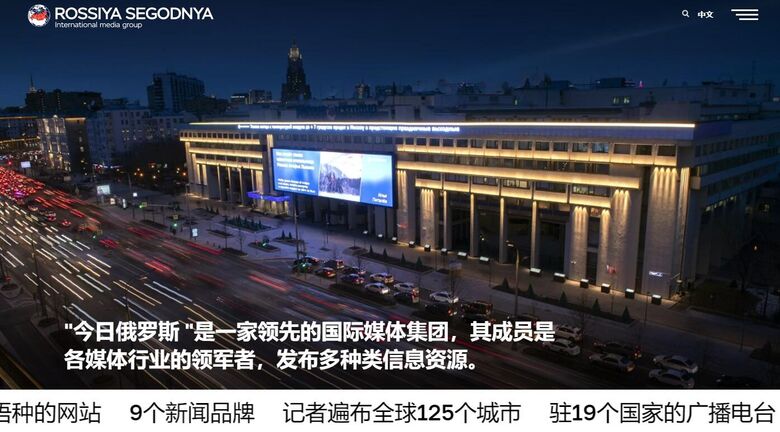 Rossiya Segodnya Media Group has launched a Chinese version of its corporate website rossiyasegodnya.com (https://jinrieluosi.cn/).
Russian-Chinese relations have always been a priority for Rossiya Segodnya Media Group, as testified by our active cooperation with China's leading media and Sputnik China's many years of successful operation. Today's launch of our website in Chinese shows this yet again. Now the Chinese audience will get to know us better, gain an insight into our work and the media group's structure, discover important chapters in our 80-plus year history, , and find out all the media group's current news and events.
Head of the Rossiya Segodnya Media Group's Representative Office in China
A new corporate website with information on all the group's media outlets, its history, projects and commercial products was launched in December 2021. In addition to Chinese, it is available in Russian and English.