02 December
Moscow, Rossiya Segodnya Press Service
A single photo by RIA Novosti photographer Alexei Filippov was recognized as the Best Sports Photo in the Winter Sports Photo Awards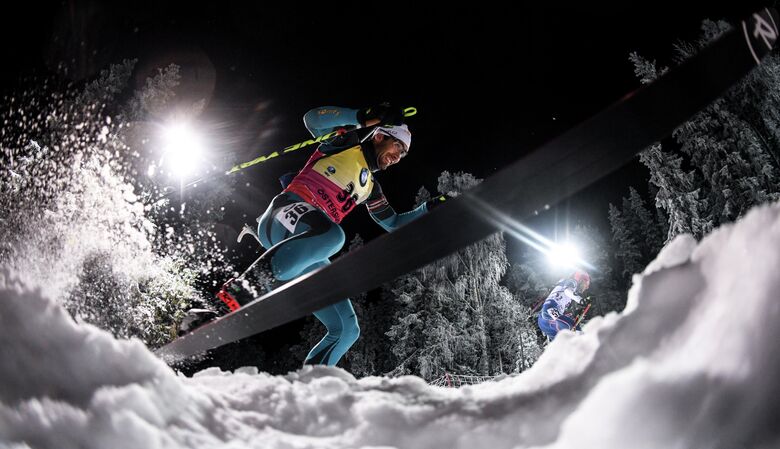 A single photo of the unique biathlete Martin Fourcade (France) at the first stage of the 2017/18 Biathlon World Cup, captured by RIA Novosti special press photographer Alexei Filippov, was named Best Sports Photo at the World Media Summit Global Awards for Excellence: Winter Sports Photo contest held at the World Media Summit 2021.
Filippov's photo, taken in Ostersund, Sweden, also won gold in the Actions / Singles category.
I am delighted to receive such a high award, and grateful to the jury for their appreciation. Sport is a very important part of our life, especially in this difficult time of the pandemic. Sport is an important way to unite people because it knows no boundaries or restrictions. It is great that there are such major sports photography contests, which provide an opportunity to show images to a larger audience. It is especially interesting in the run-up to the Winter Olympics in Beijing, something I, personally, look forward to and anticipate. It will be a tremendous event that will help us overcome all difficulties and unite people.
Special photojournalist for RIA Novosti
Alexei Filippov is the winner of numerous Russian and international photography awards. In particular, in January 2019, he won a silver medal from the International Sport Press Association (AIPS), and in March 2020, the National Press Photographers Association (United States) named Filippov the Best Sports Photographer of the year.
This year's WMS Global Awards for Excellence is entirely devoted to sports photography (Winter Sports Photo Awards) for the first time since its inception in 2014. This is especially significant in the run-up to the 2022 Winter Olympics, which will open in Beijing, the capital of China, in February. The purpose of this contest is to support and encourage gifted representatives of the world media. The contest is organized under the auspices of the World Media Summit.
The 2021 international jury was led by Bob Martin (UK), who was in charge of the photography at the 2012 Summer Olympics in London and was a photo consultant for the organizing committee of the 2016 Summer Olympics in Rio de Janeiro. The jury also included Rossiya Segodnya Director of Photography Alexander Shtol.