02 December
Moscow, Rossiya Segodnya Press Service
The Platinum Prize was awarded to the project "To the depth of Siberia: Producing oil of the future." The print on T-shirts released for the 80th anniversary of Sovinformburo was recognized with Gold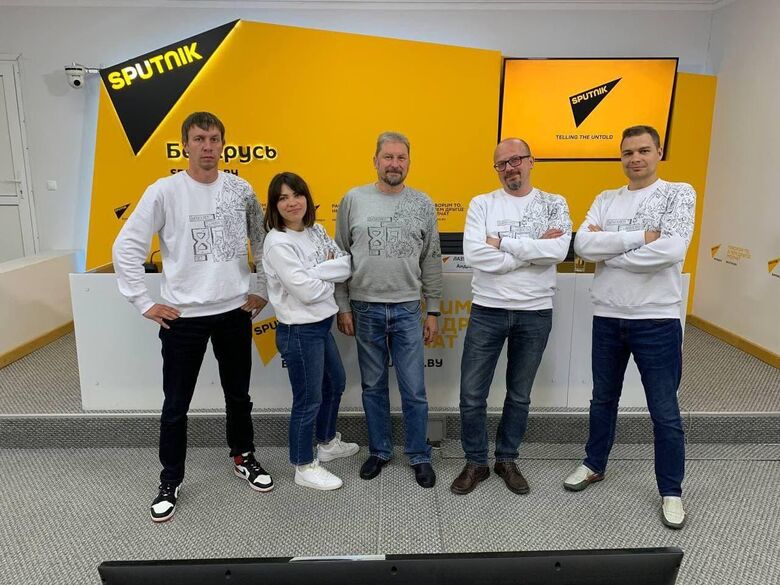 Rossiya Segodnya media group has won two awards at MarCom Awards, a prestigious international competition. The Platinum Prize went to the project "To the depth of Siberia: Producing oil of the future." The jury also awarded a Gold prize to the creative print on T-shirts honoring the 80thanniversary of the Soviet Information Bureau, of which the media group is the successor.
The media project "To the depth of Siberia: Producing oil of the future" was developed by Rossiya Segodnya in collaboration with Gazprom Neft. The group's Media Design Directorate, enlisting the help of the company's experts, explained the differences between 'difficult' and 'easy' oil, clearly illustrated the innovations in oil production and tried to rationalize why developing the Bazhenov formation will be a step forward for the Russian energy sector. The special project was posted on Rossiya Segodnya's flagship website, ria.ru.
The "80 years of making news" T-shirts, released to mark the 80th anniversary of Sovinformburo, depict all the most important news produced by the media group over the long years of its work, from hoisting the flag over the Reichstag to the release of the Covid-19 vaccine, from the 1980 Olympics to the 2014 Olympics, from Yuri Gagarin's flight into space to Akinfeyev's 'Foot of God' in the 2018 FIFA World Cup.
The MarCom Awards recognize outstanding achievement in marketing and communications, as well as exceptional creativity and hard work. The competition is held annually by the Association of Marketing and Communication Professionals (AMCP). More than 6,000 companies from around the world take part in it every year.