13 September
Moscow, Rossiya Segodnya Press Service
Part of Rossiya Segodnya Media Group, TOK is a multiplatform online media outlet. It carried three nominations at the Media Brand Awards, an annual design and promotion contest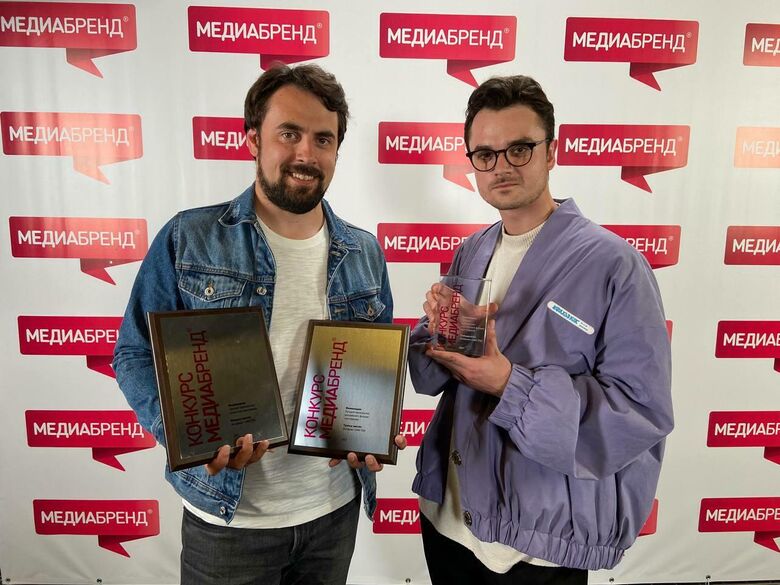 Part of Rossiya Segodnya Media Group, TOK is a multiplatform online media outlet. It carried three nominations at the Media Brand Awards, an annual design and promotion contest. The award ceremony took place on Monday in Moscow.
TOK's project Playing Garbage won the category Best Promotional Clip for a Russian-made Motion Picture or Series in cooperation with the Information and Computer Technologies Industry Association. In the same category, its project House on Zayachiy Prospekt won the bronze. A promotional clip for the documentary Your Car – My Car placed second in the category Best Promotional Clip for a News Show, Special Edition or Special Report.
Playing Garbage tells the story of Krug II, a theater studio that believes in the independence and talent of the individuals with special needs who make up its company. Rehearsing for many hours every day to harness the potential of their developmental challenges and create outstanding performances required a lot of hard work, but it paid off. In 2014, Krug II won the Golden Mask award in the Experiment category. The theater moved on to produce the play The Wrong Things on environmental themes: during the performance 30 people turn into a waste dump. Does it have any value?
House on Zayachiy Prospekt is a documentary short that immerses viewers in the psyches of patients at Peterhof's Neuropsychiatric Care Home No. 3. It tells the story of a place that may seem like a medical facility, but actually serves as a social adaptation institution and a place for creative experimentation. Many patients live in this care home their entire life and keep discovering new passions, from abstract painting to electronic music. For resident patients, creativity is the only way they can stay in touch with the outside world.
Your Car – My Car is a special report about car theft. Some 20,000 cars are stolen in Russia every year. The TOK team talked to Wasp Killer, a former car thief, as well as car security experts to learn how this shadowy business operates, what methods the thieves use and how to protect your car.
Media Brand is an annual contest celebrating excellence in "marketing, promotion and design in today's media." The organizers' goal was to create a fair competition with a transparent and open judging system.