08 September
Moscow, Rossiya Segodnya Press Service
The awards ceremony was held on Wednesday in the Grand Hall of the Moscow Conservatory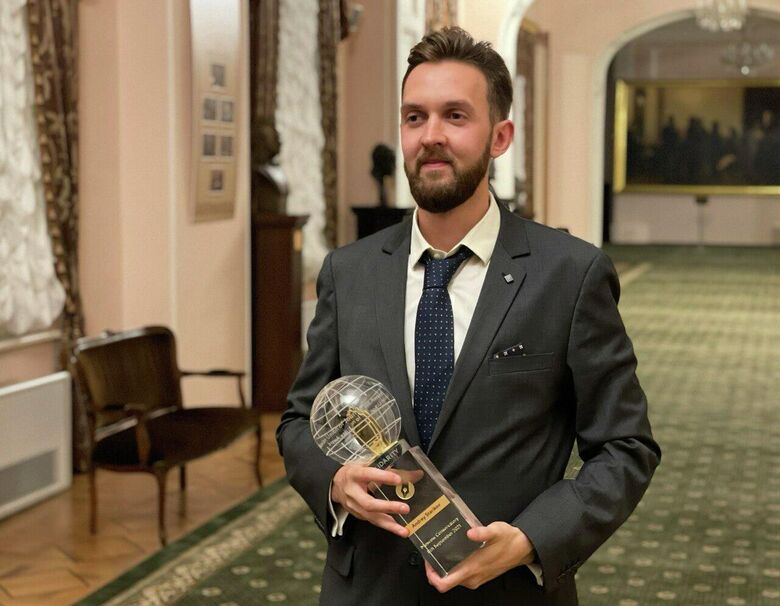 The Russian Union of Journalists (RUJ) has awarded the Solidarity prize to Andrey Starikov, editor-in-chief of the Baltnews agency. The prize, which is awarded to journalists for courage in defense of free speech, was presented in a ceremony on Wednesday in the Grand Hall of the Moscow Conservatory.
The International Day of Solidarity of Journalists is marked worldwide on September 8. Our colleague, Andrey Starikov, leads a group of journalists who have been working for the past few years under direct pressure from the Baltic authorities. Criminal proceedings have been initiated against some of the freelancers cooperating with the agency under the far-fetched pretext of violating international sanctions, which these people have nothing to do with. Nevertheless, they have continued working against all odds to uphold freedom of speech and human rights.
Chairman of the Russian Union of Journalists
The first foreign recipient of the Solidarity prize, which was established in 2020, was WikiLeaks founder Julian Assange, who is in prison in the UK.
""Солидарность" – хорошее слово, – отметил Андрей Стариков. – Регулярно сталкиваясь с давлением в прибалтийских странах, столкнувшись с уголовным преследованием в Латвии и привлекая внимание к этому произволу, мы постоянно чувствовали поддержку российских коллег по журналистскому цеху. В том числе и коллег, чьи издания находятся на диаметрально противоположных политических позициях нашему. Такая поддержка внушает надежду. Показывает, что российское журналистское сообщество здорово, способно к сплочению, к солидарности".